Xenosaga Episode I: Der Wille zur Macht
Jump to navigation
Jump to search
Xenosaga Episode I: Der Wille zur Macht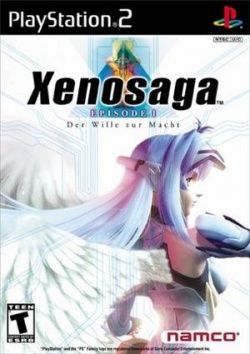 Developer(s): Monolith Soft
Genre: RPG



Test configuration on Windows:
Hack comments: INTC sync and IOP x2 cycle rate. Enabling texture filtering in GDSX fixes shadow issues and be sure to unenable 8-bit textures.

Test configuration on Linux:

PC specs used to test the game:
| | |
| --- | --- |
| CPU: | AMD Phenom II x3 720 @ 3.5GHz |
| GPU: | Radeon HD 4870 1GB version |
Comments: You will probably be able to play the game around 60fps with a nVidia 9600GT if the resolution is native.