Dark Cloud: Difference between revisions
Jump to navigation
Jump to search
Line 22:
Line 22:

|serialsPAL        = SCES 50295

|serialsPAL        = SCES 50295

|CRCsPAL          = 0BAA8DD8

|CRCsPAL          = 0BAA8DD8

|releasedatePAL    =

|releasedatePAL    =

|statusPAL        =

|statusPAL        =

|linuxstatusPAL    = 2

|linuxstatusPAL    = 2

Line 30:
Line 30:

|serialsNTSCJ      =

|serialsNTSCJ      =

|CRCsNTSCJ        =

|CRCsNTSCJ        =

|releasedateNTSCJ  =

|releasedateNTSCJ  =

|statusNTSCJ      = 2

|statusNTSCJ      = 2

|linuxstatusNTSCJ  =

|linuxstatusNTSCJ  =
---
Revision as of 14:59, 15 July 2012
Dark Cloud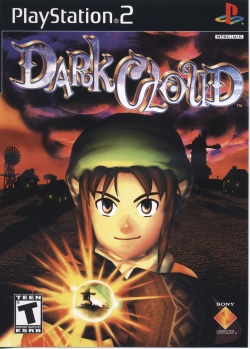 NTSC-U Boxart
Region NTSC-U:
Serial numbers:
SCUS 97111
Release date:
05/29/2001
CRCs:
A5C05C78
Windows Status:
Playable
Linux Status:
?
Mac Status:
?
Region PAL:
Serial numbers:
SCES 50295
Release date:
9/21/2001
CRCs:
0BAA8DD8
Windows Status:
?
Linux Status:
Playable
Mac Status:
?
Region NTSC-J:
Release date:
12/12/2000
Windows Status:
Playable
Linux Status:
?
Mac Status:
?
Developer(s): Level-5
Genre: RPG
Wikipedia: Link
Game review links: Link
Game review score: Metacritic: 80



Test configuration on Windows:
Comments:
EE CycleRate (2): noticeable speedup, setting it to 3 causes problems in FMVs
INTC Sync Hack: small if any speedup, no issues
Idle Loop Fast Forward: noticeable speedup, no issues
VU Cycle Stealing: noticeable speedup, but have issues if set higher than 1 (slight)
MTVU: Noticeable speedup in quads, or Tri core, Breaks load/save on Memorycard when using SaveStates
Interlacing Mode: Bob tff
The game is extremely GPU intensive, If having low FPS, try running in native resolution mode, scaling also creates tiling in the GUI and purple haze around GUI objects. DX10 mode fixes some UI problems such as the map and the levels introduction text.
Comments: There is color dithering in menu (triangle button) in city, it's caused by No Target Resolving. But without NTR city persons become ugly. Hack comments: No Target Resolving should be on

PC specs used to test the game:
| | |
| --- | --- |
| CPU: | Phenom II x4 965 BE @3.9ghz |
| GPU: | MSI 560 ti Hawk |
See Also